An assisted living facility might be the best option for many senior citizens. Most facilities allow as much independence as the individual is capable of, yet the staff is there when needed. Generally a far cry from a traditional nursing home, an assisted living arrangement often includes a private apartment-like room or rooms that might include a sitting area and a small kitchenette. Residents usually enjoy group activities, field trips, and live entertainment. If the senior still drives, he might be able to keep his own automobile at the facility.
While assisted living might sound like the perfect living condition for your elderly loved one, the problem might be paying for it. Assisted living can be expensive, ranging from $3,000 to over $5,000 per month. Fees are somewhat established according to how much care the resident requires.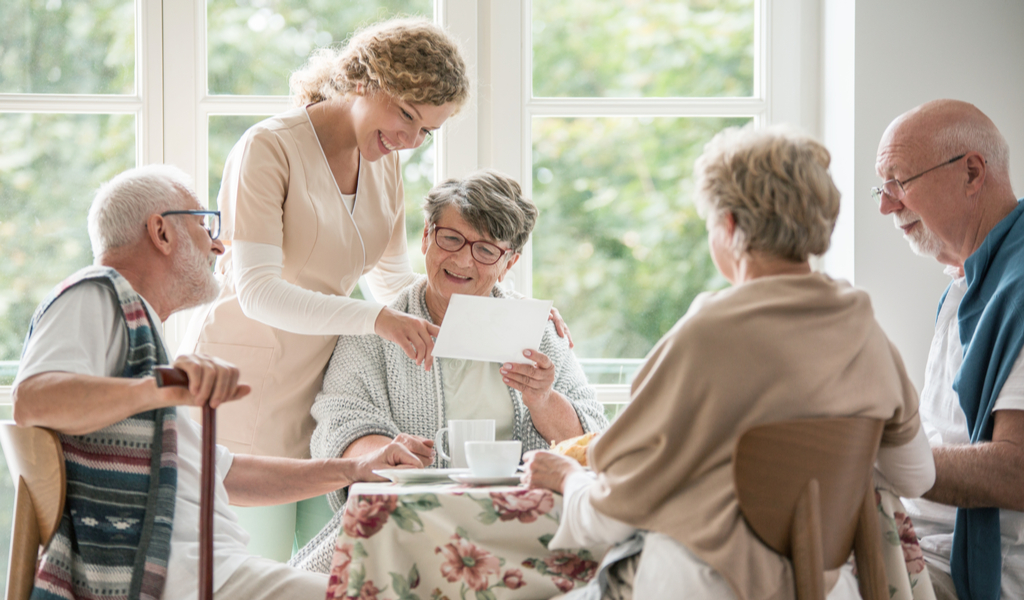 The first thing to do is to compare prices. A higher monthly fee doesn't always mean a better level of care or a better living situation. Prices can vary greatly, so it's in your best interest to "shop around." If a facility isn't near capacity, it might even be open to negotiating a monthly fee. Also, be sure to find out what is and isn't included.
Sadly, Medicare does not pay for assisted living. In some states, Medicaid will cover part of the costs, so if your loved one receives Medicaid, that's a good place to start. Check with your state's specific guidelines on what is and isn't covered. Veterans might be eligible for financial help with assisted living, too, so if your loved one is a veteran, explore that possibility.
If the individual owns a home, the house can be sold to cover the expenses of assisted living. Of course, sometimes selling a house takes considerable time, so the money to pay for assisted living will probably be needed before closing. In that case, the senior can take out a "bridge loan," and when the house sells, the loan can be paid off. A quicker way to receive money for the home might be provided by a reverse mortgage, available for homeowners who are at least 62 years old.
If the homeowner and family don't want to sell the house, a home equity loan might be the answer. Another option is to rent the house. Monthly rent payments can be applied to the assisted living fees. Family members might have to make up the difference.