As with pretty much anything else, the world took to the internet for its banking-related needs this past year during the pandemic when people couldn't leave their homes.
But online banks aren't the same as online banking. While the latter is a service offered by traditional banks to customers, an online bank is one that doesn't have any physical locations whatsoever. All banking-related activities are conducted through an ATM or over the phone with a customer service representative.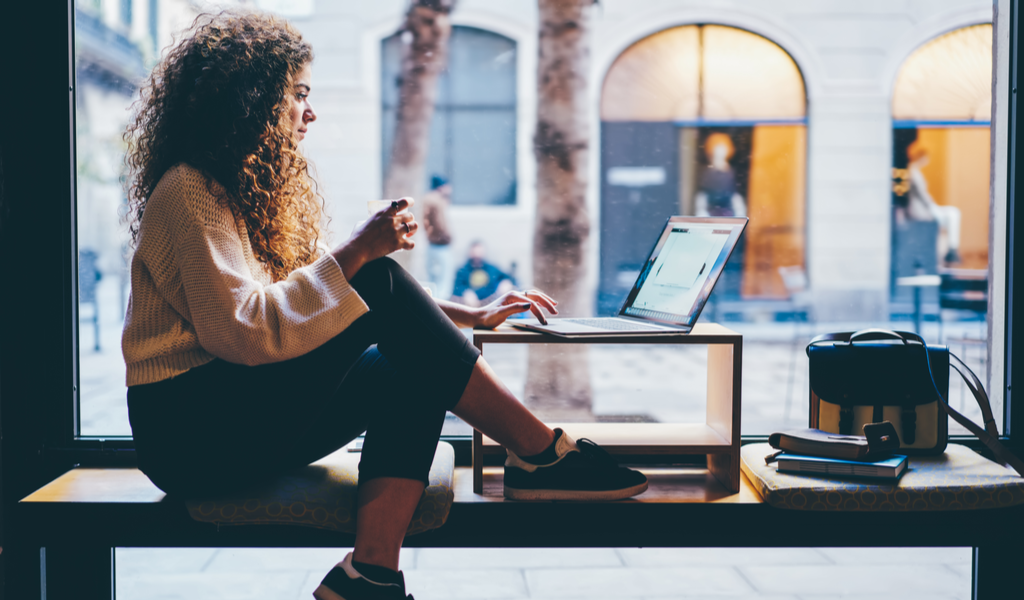 One of the biggest disadvantages of online banks is that there is no physical entity you can visit or get in-person help. However, despite having non-traditional methods of banking, online banks have been gaining a lot of popularity – even before the pandemic hit. In fact, Reuters report that online banks like Ally and Capital One had about 10% of the total overall deposits in the United States going to them in late 2019.
So, what is the reason that online banks are doing so well even though they lack in-person locations or other traditional banking avenues?
Online banks vs. Traditional Banks
A traditional bank will have several conveniently located branches where you can visit anytime to get in-person help. However, this means they have lots of overhead costs, which inevitably get passed on to the customer.
In an online bank, however, all actions are taken place over the phone or through an ATM, significantly lower the costs of overheads. Therefore, they are able to provide customers benefits such as higher interest rates on deposits like savings and certificates of deposit. But this also means that there is no physical bank for you to visit.
Admittedly, this is more of an issue for the older generation who grew up with the traditional model than young adults who view having to do everything from their home as a convenience rather than a hindrance. But even they would admit that having all the functions of an online bank and still having a concrete location would be useful. So how do online banks make up for the lack of such an important factor?
Here are 6 Reasons Why Online Banks are Gaining Popularity:
Low fees
The number one advantage that an online bank has over a traditional bank is that there are few to no fees charged from the customer. If you feel like you're getting charged with fees left and right from your local bank, an online bank will seem quite attractive.
This is because almost all online banks offer their customers a fee-free checking account with no minimum balance necessary. Their ATM fees are also generally very low. In fact, some banks even reimburse the fees charged to customers when they use ATMs owned by other banks. They may also offer low or no overdraft fees at all.
Top-Notch Online Banking Services
Given that online banking services are their entire business model, you can be sure that you will get a stellar user experience with them. These include things like simple online bill payment tools, hassle-free access to your statements, and plenty of other tools that are already in place for any activity that you would typically need to visit your local bank to do.
For customers who generally don't garner too many fees through traditional banks, this is one of the biggest reasons why they may choose online banks. While traditional banks are also improving their online services now, there is no doubt that online banks do it better!
A Wide ATM Network
Online banks usually have a large network of ATMs where you can withdraw and deposit money without a hassle, and most importantly, without any fees or charges. Their website will also have a tool to help you locate the nearest ATM location to you, which is important because there aren't any brick-and-mortar branches for you to visit.
In case there aren't any in-network locations near you, that is still not a big deal because a lot of online banks offer reimbursements for the fees you may have been charged for using other ATMs (up to a certain limit per month).
FDIC Insurance
And FDIC registration is pretty standard for all banks operating in the United States, regardless of if they are online or not. However, it is one thing you should look for on the bank's website before opening an account with them. The logo should be displayed on the website and they should be mentioned in the FDIC register.
Affiliating yourself with a bank that is FDIC registered is important because it means that your money, up to $250,000 is protected in case of bank failure. Without FDIC insurance, there's a strong risk that you could lose all the money in your accounts if that were to happen.
Excellent Customer Service
Dealing with customers over the phone and email is one of the major aspects of how online banks do business, so you can expect stellar customer service from them. They do not have physical branches, but anything you need to do in a local bank can be done via their website in a quick and simple manner.
You can submit your issues and feedback through online forms or connect with a customer service representative through phone or e-chat for immediate assistance.
Competitive Interest Rates
Online banks offer some of the most competitive interest rates out there. They are able to do this because they have completely eliminated the cost of maintaining brick-and-mortar locations which come with lots of overheads and upkeep.
In periods of lower interests, you may not find a huge difference in interest rates between online and traditional banks, but data shows that you may typically earn 1% or more per year in online banks than traditional banks. You will see a much larger difference in periods of high interest with more interest earnings in online banks.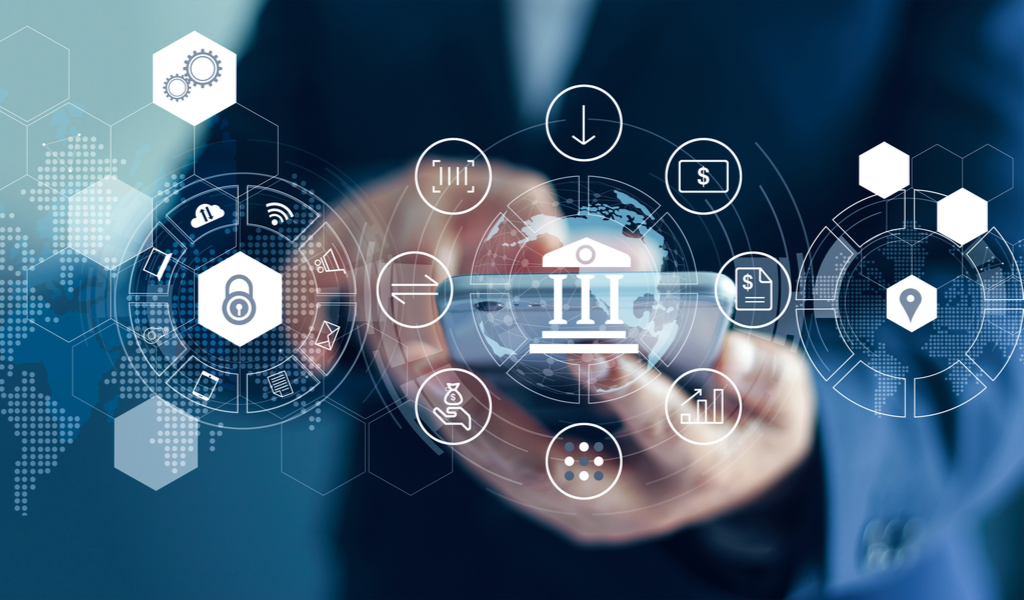 Can Online Banks Replace all Services Available at Brick-and-Mortar Banks?
If you online use your bank account for storing money and other money-related transactions, then yes, an online bank will be plenty for you. However, lots of people rely on traditional banks for other activities such as safe deposit boxes, notary services, change sorting, etc. It would not be possible to recreate such services in an online bank.
If you are someone who uses such services at your local bank, you can still opt for a second online bank account. You can place a certain amount of money (typically your savings) in your traditional bank account so it can keep collecting interest, and at the same time avail services such as notary and change sorting, and use your primary online bank account for day-to-day use.
Alternatively, you can seek out a local bank that offers those services a la carte. Some banks allow you to open a safe deposit box or offer change sorting and notary services for a fee even if you don't have an account with them.
Is Switching Banks Difficult to Do?
Not really, especially when moving to an online bank. You will need to move your direct deposits to your new bank along with all your regular and automated payments, but all of this can be done online. However, you will need to inform your employer about the change so they can alter your direct deposit.
It is advisable for you to leave your old accounts with a small amount of money in them for a period after opening your new account. This is just to determine there aren't any automatic withdrawals or deposits you've forgotten about.