Furnishing a home or office from top to bottom is no easy feat. It is a huge financial undertaking, and one most people tend to feel overwhelmed by. This is why buying secondhand furniture can be a fantastic choice. The benefit of purchasing used furniture is that a considerable amount of money can be saved. Plus, with a bit of scouring and careful checking, you can get items in good condition with A-1 quality.
However, there are some essential things you need to be aware of before you go online or in-store shopping for secondhand furniture. Here's a checklist of 11 important things you need to consider while purchasing used furniture.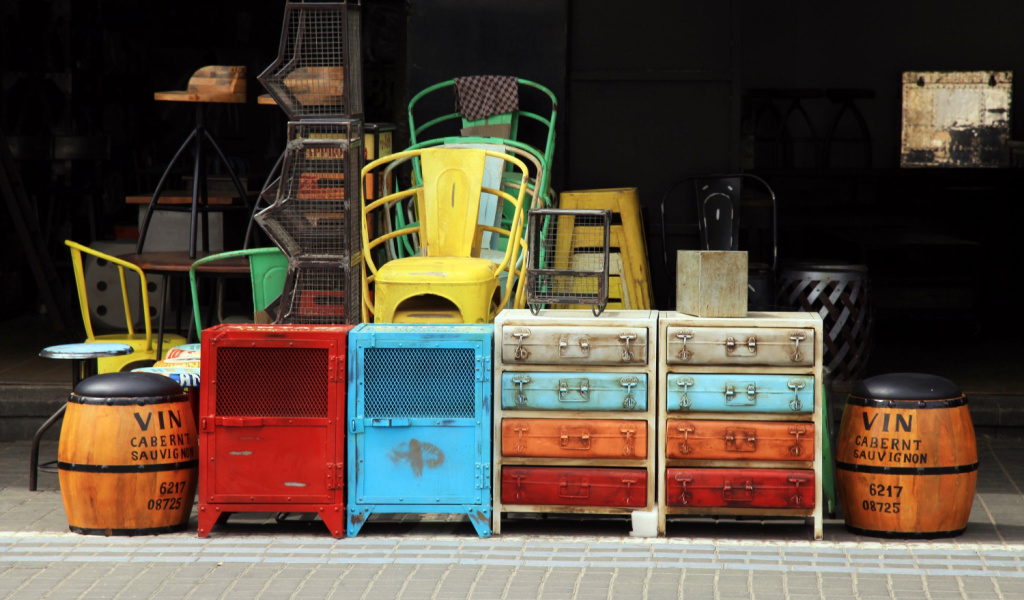 Examine The Item Thoroughly
Always examine the piece from top to bottom and ensure that you are delighted with the condition of the item. Inspect the piece for any defects such as cracks, ripped upholstery, stripped screws, chipping paint, scratches, or any signs of wear and tear. And make sure that the piece is strong enough to be transported and won't get damaged in transit.
If you are going to purchase storage furniture such as a wardrobe, cabinet, or dresser, it is essential that you check whether all the doors and lockers are closing properly and whether the drawers are sliding smoothly. Although checking everything thoroughly can be time-consuming, this is very important so that you don't regret the decision later.
Measure The Space and Furniture Dimensions
The foremost thing before going for a purchase is to have a proper measurement of your designated place and compare it to the dimensions of the furniture you are planning to buy.
Also, furniture will need to pass through any doors, halls, or gates before it can reach its destination. Therefore, it is very important to measure those entrances if you're planning to buy bigger items like desks, bed frames, couches, tables, or large electrical appliances such as dryers, washers, or refrigerators.
Be careful and cautious that you are purchasing the right furniture that perfectly fits your space. This action saves your fund and time.
Ask About the Age of the Furniture
Investigate the piece of furniture you're going to purchase for its lifespan. You can look for stamps, labels, or manufacturing tags that can show you where and when that piece was made.
Furniture companies and manufacturers generally list their details such as name, location, and year of production. This information can be found on the back of wardrobes, inside of drawers, and on the bottom corner of pieces.
Checking the age of furniture is particularly important when you're looking at antique furniture or pieces. Those pieces have a special value because of their age.  Fine antique dealers contemplate objects 150 years and older to be antique, whereas general antique stores consider objects 50 years or older as antiques.
When looking for other types of furniture, pieces of moderate age is advisable. If the furniture is too new, it will be costly. On the flip side, if the furniture is too old, more maintenance and care will be needed as its quality may have deteriorated over time.
Base Your Purchases on Your Budget
The main reason people choose to go with secondhand furniture is that they wish to save money, so it doesn't make sense to spend more than you can afford!
Always frame a budget regarding how much you can spend on a particular item prior to shopping. It can be tempting to blow your money on a beautiful piece of furniture, but you should ensure that you are moving on the right track by controlling your emotions and sticking to your budget.
Ask As Many Questions As You Can Think Of
Don't hesitate to ask questions when you consider buying secondhand furniture.
Asking questions can help you gather more information about the condition of the piece. So, ask as many as you can!
Here is the set of questions you need to ask:
How long will this item last?
Where was it bought from initially?
Is there any maintenance required?
Is there any warranty still available?
Is this item kid or pet friendly?
What type of damage has it seen?
No one will charge you for asking questions, so ask as many as you can so you can ease your doubts and have peace of mind later.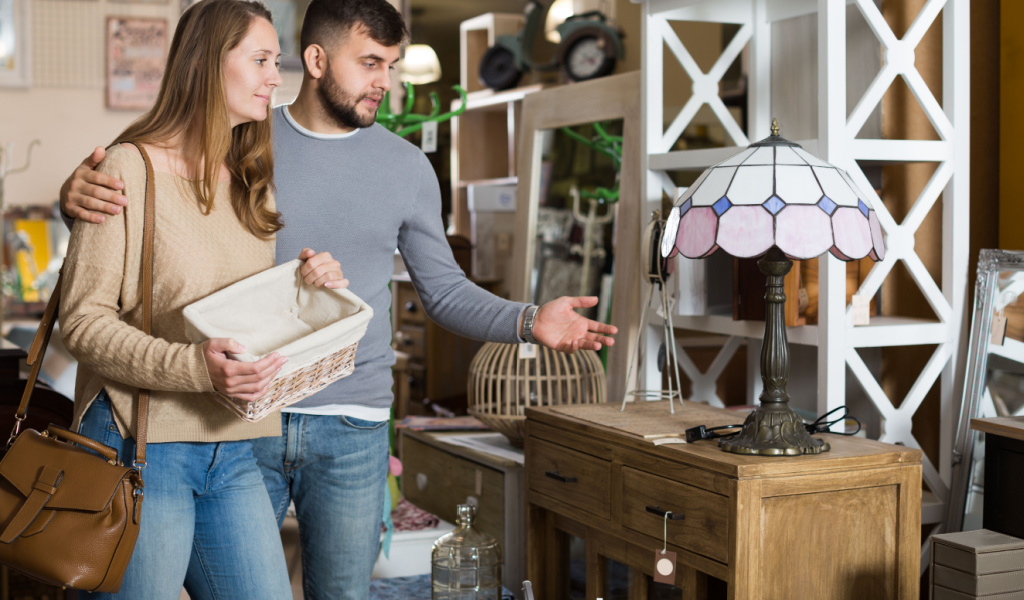 Inspect For signs Of Pests
When you're purchasing secondhand furniture, the most important thing is to check for any signs of pests.
Always inspect the item carefully before bringing it into your house, since furniture tends to be a great accumulating place for pests like bedbugs, woodworms, carpenter ants, and termites.
Look for these signs of pests carefully:
Fine powdery dust from timber
Small round holes in the furniture
Dry bloodstains and fecal brown marks
Any scratching sound coming from inside the furniture
Musky odor, which may permeate the entire room with infested furniture.
The above symptoms indicate that the furniture is surely subjected to pest attacks. So avoid purchasing such type of furniture.
Analyze The Architectural Design of The Piece
When looking for used furniture, make sure to take the piece's quality into account. A piece of furniture is not always of poorer quality just because it is used. In reality, it is common to find newer furniture that is made with lower-quality materials and workmanship than older furniture.
The quality of the furniture depends on whether it has been constructed out of either solid hardwood or plywood that has a minimum of 8 layers.  Another factor that determines the quality of construction is the joints. They must be screwed or dowelled. The best materials for joints are dovetailed, mortise, and tenon.
Ensure That All Necessary Components Are Present
It's crucial to confirm that all the components that need to be included with the furniture such as washers, screws, bolts, and other minor parts are present before purchasing old furniture.
If you end up having to buy missing parts separately, this will cause more hassle and not to mention, expense. On the other hand, you might be able to bargain the price down a little bit more if there are any parts that can be easily substitutable.
A Professional Inspection Helps You Find the Right Piece
A professional inspection is well and good only if you're planning to buy a costly piece of secondhand furniture. This is typically ideal for antiques.
An expert will be able to inform you if the furniture needs any substantial repairs for which you'll be responsible for paying the price, and whether it is sturdy. So, spending on professional inspection is advisable since it can help you prevent unexpected high expenses afterward.
Feel Free to Bargain
If you don't ask you won't get it, so don't hesitate to ask for a cheaper price!
Bargaining can be easy when purchasing old furniture because the seller may be eager to move the item from their place. Being courteous and humble during the entire process is very important to have a successful purchase.
Great Things Come to Those Who are Patient
Haste makes waste – so always be patient while identifying and purchasing the furniture. This process can be time consuming and even frustrating at times, but it's definitely worth it!
You should be able to acquire a fantastic piece of secondhand furniture that will serve you for many years if you take your time and pay attention to everything we've discussed above.