Getting a divorce isn't the most pleasant of topics to discuss, and you probably never thought your marriage would end up at this point back when you said "I do" to the love of your life, but it's something that needs to be done.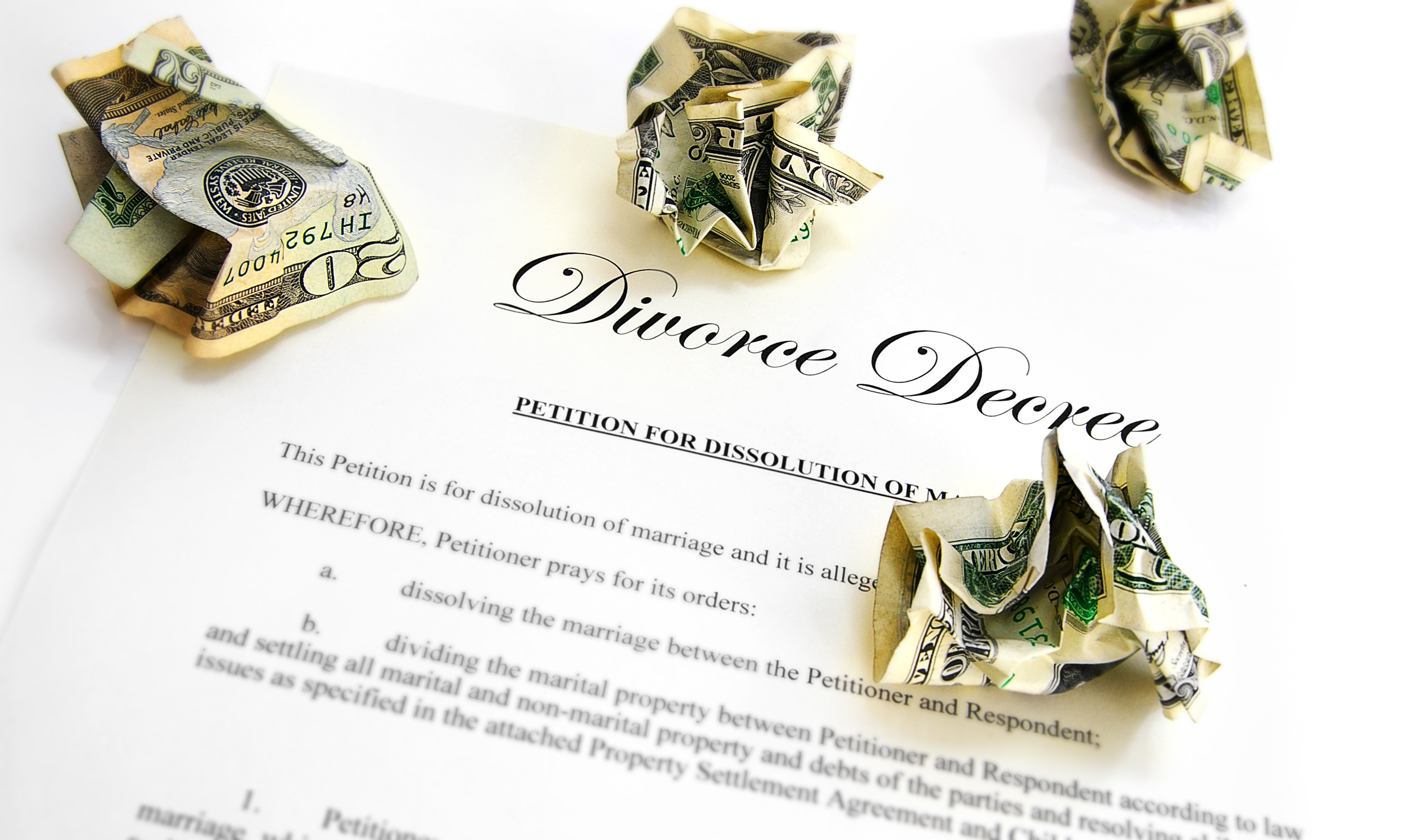 No one wants to get a divorce, much less go through all the motions required to finalize one. One of the biggest impacts of divorce on a person's life (other than the emotional one, of course), is the financial impact. Divorce can end up being really expensive, but it doesn't always have to be that way.
Here are 9 ways you can reduce the cost of divorce:
Be Open to Communication
Not everyone parts amicably, so it may not be always practical, but a general rule of thumb is to discuss whatever is possible with each other before getting the lawyers involved. As we all know, lawyers charge by the hour, so the less time spent with them, the less you'll have to pay in legal fees.
Depending on whether it is a contested divorce or uncontested divorce, you may end up paying anywhere from $1000 to $50,000 in legal fees!
Give it Some Time
Chances are, emotions are running high right after one person tells the other that they want to end their marriage, so it's best to give both of you some time to think things over and cool down. This way, you have a much better chance of having open communication and coming to a mutual agreement.
Several places require that for a divorce to be granted, one party needs to accept "blame". Since no evaluation of behavior is taken place, vulnerable parties could be bullied to accept fault, and as a result, may be forced to take a lower financial settlement. The good news is that laws allow a couple to file for a "no-fault" divorce if they have been separated for a certain period of time stipulated by the local government.
DIY Divorce
There is no way to get a divorce without paying anything at all. The absolute minimum cost of a divorce can range anywhere from $100 to $350. This is the charge for filing a divorce born by the petitioner of the application.
However, you can forgo all, or at least most, of the other charges by sitting down with your spouse and coming to an agreement yourselves. Of course, this is only possible in cases where the couple has come to a mutual decision to split, is still amicable with each other, has no children, and has straightforward financial situations.
Legal Aid
Legal aid for divorces has mostly been phased out, meaning both parties will have to pay something out of pocket to get representation. However, there are exceptions for cases involving domestic abuse, financial abuse, violence, child abduction, and custody-related issues.
If you do not qualify for legal aid, you can also call up your local bar association's lawyer referral service, which will recommend a relevant lawyer who is willing to meet with you for a reduced fee. Similarly, you can call up your local law offices to require if they could take up your case pro bono (which basically means volunteer legal work). If you have any contacts with local law schools, you could also get help from their law clinic. Keep in mind that these services are often reserved for those from low-income households.
Call in a Mediator
If you can't come to a complete decision by yourself, it would be more economical to call in a mediator whose job is to help the couple come to an amicable agreement. While you may be charged a small fee for the mediation process, it would be far less than the thousands of dollars you may end up racking up in legal fees if you end up fighting over the same details in court. You may also get legal aid for mediation of divorce if you can prove your case.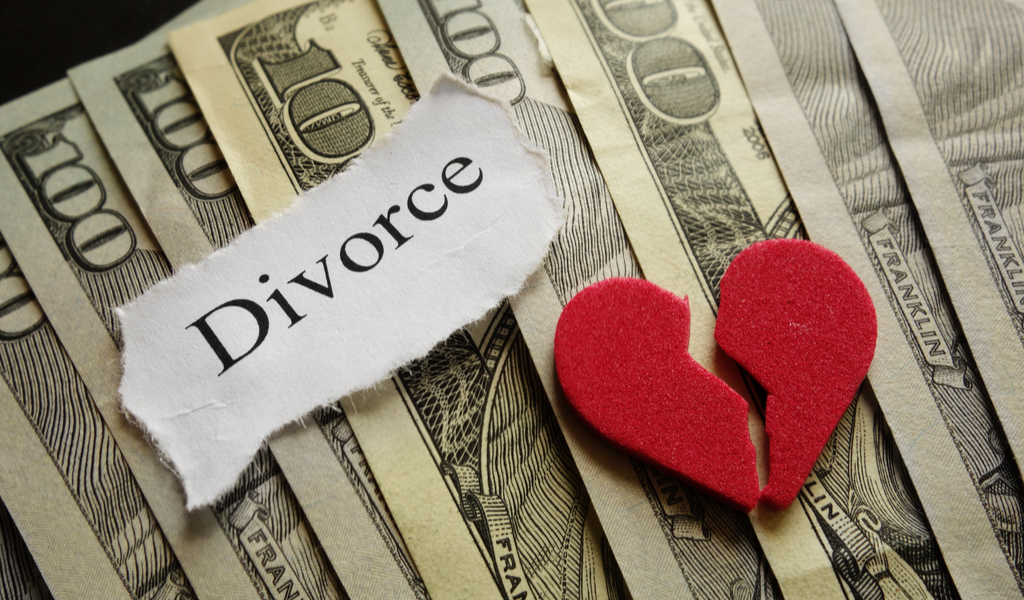 Shop Around
As with everything else, not all lawyers come with the same price tag, and going with someone more expensive doesn't always mean you are getting better representation. So, before you pick the first lawyer you find, make sure to do your research.
Call around to your local law offices and ask them about their charges, making sure to go into lots of detail. Some firms offer fixed-fee divorces, but don't forget to find out about what exactly is covered under that price cap. You may also ask your friends and family for lawyer recommendations if you know anyone who has a connection.
Get a Free Consultation
Lots of law firms offer free initial consultations, meant to be a short meeting where you and the lawyer both decide whether you want to proceed with the representation. There's no obligation for you to use the service, but it can very helpful, especially if you're looking to cut costs.
Since these consultations typically only last around 20-30 minutes, make sure you're prepared with all the important details of your relationship, such as your history, important dates, financial information, assets, incomes, and other legal documentation. You can also write down questions you want to ask the lawyer so you don't miss anything!
Get Your Paperwork in Order
Having your paperwork and documentation in order before filing for divorce will help you cut down on the time and cost of the process significantly. To file for divorce, you only need your original marriage certificate (or a certified copy from the place you got married) and the full name and address of your spouse.
Once that is out of the way, you will have to gather the documentation required to reach the financial settlement. This includes proof of income, credit card statements, bank statements from the previous year, pension valuation, and mortgage statements, if available.
Recognize When Enough is Enough
Getting a divorce is a serious legal matter and it doesn't help that it is a time when emotions are running high. Resentment between the parties can lead to a lot of issues, and this can lead to lots of back and forth which seem to lead nowhere. Recognize when enough is enough. If your ex-spouse is seeming to give you the runaround, there may be no other way but to take them to court. Yes, it will cost you but it may cost you more to keep pinging and ponging.
Similarly, recognize when you yourself seem to be fighting over something that may not be worth it. Try to come to a compromise for the sake of your mental and financial wellbeing.