You've probably heard the phrase "the early bird gets the worm", but it's not just an old saying – there is some truth to it too! Did you know that shopping in the early hours of the day can help you get better deals at a number of different places? That's right, being a morning person isn't just beneficial for your overall health and productivity, it can also help you save some money!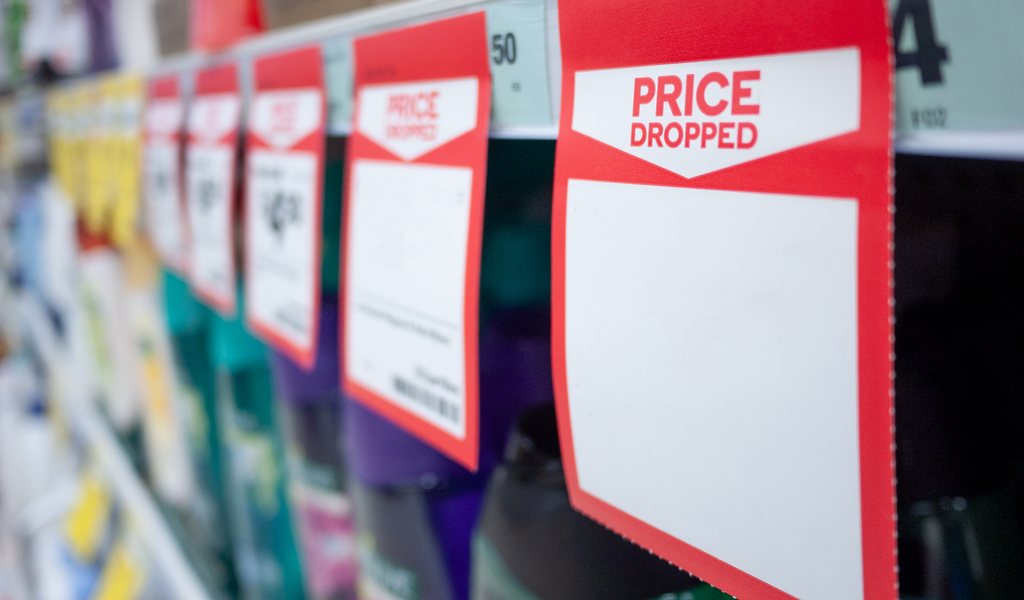 Here are things that are usually cheaper in the early hours of the day:
Train Tickets
Railways offer special fares on early morning pre-peak tickets to encourage commuters to begin their journeys earlier and avoid rush hour crowds. Off-peak hours are typically considered to be anytime around 7-8 am, depending on your location. You can take advantage of the lower pricing by tapping into any MTR or LRT station before this time.
Movie Tickets
Movie ticket prices can fluctuate depending on a number of factors, so it's important to ask around at your local theater to see what deals and offers they have going on. Some of the most common deals you can take advantage of include cheap weekday tickets and early bird tickets that come with discounts. Some theaters also offer a pre-matinee screening, which would cost you a lot less!
Ticketed Locations
Places such as museums, theme parks, botanical gardens, art galleries, and others offer early-bird specials and discounted admissions during off-peak hours. Even if it is the weekend, you can get a better deal by visiting early in the morning as afternoons are when it gets the busiest. Not only can you get a cheaper ticket, you can also avoid the crowds – score!
Did you know that the Metropolitan Opera offers $25 rush tickets through their website on a first-come, first-serve basis in the morning? What a sweet deal!
Gym Memberships
Check around at your local gyms to check whether they offer off-peak-only memberships. While most people go to the gym during the very early hours before heading to work or in the evening after they get off from work, the hours between 9-11 am are when gyms are pretty much ghost towns. If you have a flexible schedule, this can be a great way to save a few bucks while also getting your sweat on! Plus, you'll have the luxury of working out in a near-empty gym, and who doesn't want that.
Flights
It is common knowledge in the airline industry that Tuesdays and Wednesdays are the cheapest days of the week to fly. This has been confirmed by a survey conducted by CheapAir as well. However, a lesser-known trick to getting cheaper flight tickets is to book them before noon. While this may not work 100% of the time, and of course, would depend on the airline and the ticket class, more often than not, booking a ticket earlier in the day can give help you score a better deal than if you booked later on.
Similarly, early birds could also be catching the cheapest flights. US News and World Report also found that flights that leave early in the morning come with much more affordable airfare than those that leave earlier in the day!
Electricity
The Environmental Defense Fund says that using energy during off-peak hours could help you save a substantial amount on your electricity bill. This is because electricity is billed differently during peak and off-peak hours (although this could differ based on your location and what is considered as "peak" there). Typically, morning hours are considered off-peak, so this is a good time to do the majority of your chores that require a heavy dose of electricity, such as running the dishwasher or doing the laundry.
Gas
Would you get up at the crack of dawn if you can get a better deal on gas? I would! The best time of day to buy gas is right before sunrise or very, very late at night as gas stations typically increase their prices around rush hour. At the very least, make sure to avoid them at peak times to save money (and your sanity).
Rideshares
You've probably come across this situation where you open up your rideshare app to book a ride and are met with crazy prices. This is probably due to surge pricing, which is applied due to higher demand, typically due to it being rush hour. The morning commute hours certainly qualify as a rush hour!
If you don't mind getting to work a little earlier, or if you have a flexible schedule, you can choose to go in a bit early to avoid surge pricing. Or if you can, you can go in a little later, around 11 am, because that is when off-peak hours usually begin.