It's no surprise that people all over the world have been struggling to keep up with their finances amidst the global coronavirus pandemic. With several people losing their jobs and being unable to find new ones or being literally forced to stay at home so they do not put their health at risk, money is one of the biggest issues people have been battling in 2020.
So how does one stay afloat while trying to get their life back on track? One option, of course, is to get a loan, but how do you do that when the financial downturn has also managed to wreck the credit scores of most people?
While the obvious answer is to try and make it better, that seems to be easier said than done at the moment. Thankfully, it's not impossible. We've compiled some tips and tricks that can help you maintain a good credit score even during the Covid-19 pandemic. Keep reading to find out what they are!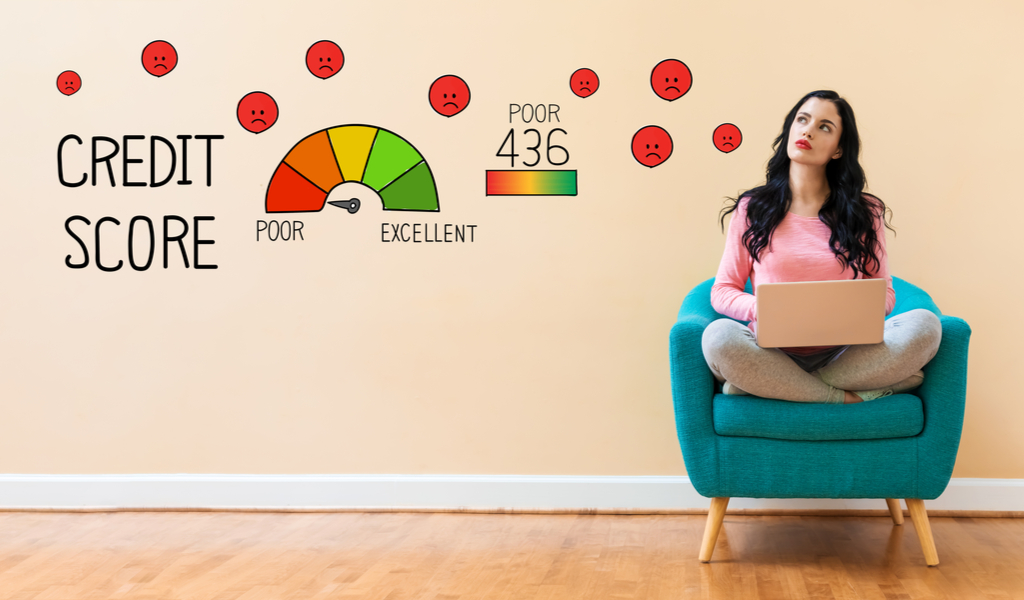 Know Your Score
The first step to getting a better credit score is to find out what it is right now. You can do this by requesting a free copy of your credit score from one of the three credit unions, Equifax, TransUnion, and Experian through www.annualcreditreport.com. You are eligible for 1 free request every year. Checking your credit report yourself does not affect it.
Your credit score is calculated based on a variety of different parameters. Anything above 750 falls in the green bucket.
Track Your Score
Try and keep up with how your credit score changes throughout the year, checking it quarterly or half-yearly. If you sign up with the credit bureaus, such as myEquifax, you are eligible for 6 free Equifax credit reports every year, so you can check it every 2 months completely free of charge!
Tracking it regularly can help you find ways to rectify it if you find that it has been dropping. This may be correcting late debt payments or even avoiding applying for too many loans without checking if you are eligible for them (your credit report makes a note every time a lender checks your score).
Keep Track of Credit Card Debt
One of the main reasons that people have low credit scores is simply because they aren't careful about paying off their credit card bills every month. Unfortunately, most people seem to forget more than anything else. However, this simple blunder could affect your financial history for the rest of your life.
To prevent this from happening, you have to make sure to pay credit card bills as quickly as possible. Set reminders or even set up an automatic bill payment system with your bank if you are the forgetful kind. This will save you from having to make late payments and impacting your credit score. If you are unable to pay off the full amount, make sure you at least make the minimum amount.
Put Your Debts in One Place
Having multiple loans on a credit card can get confusing to keep track of, so it's better to pre-calculate all of them for the next 2-3 months. This way, you have a better understanding of your financial situation and will be able to cope better with upcoming debt payments. Remember, not making timely debt payments is one of the major blunders that result in a bad credit score.
Make Timely Bill Payments
Even a small unpaid bill can end up making a big impact on your credit score, so it's important to ensure that you settle all pending payments before their due dates. You can do this by making the payments right away or setting reminders for when the paycheck is due. Not only does paying bills on time prevent a negative impact on your credit score, but you can also avoid paying late fees and interest – which end up driving the cost of the original bill up!
Don't Use Your Credit Card as an ATM Card
Withdrawing money from a credit card is a big financial blunder that can drive your credit score down drastically, especially if you are in the habit of doing it regularly. For starters, money that is withdrawn from a credit card is immediately driven up with high-interest rates, meaning you will have to pay back more than you took even if you pay it back in a short period of time. It is better to use this action as a last resort and trying to find money in any other way possible, such as obtaining a loan or overdraft from your bank account.