Are you someone who's tired of the daily 9 to 5 grind; working yourself to the ground only to help grow someone else's business? Do you wish there was a way you can start your own business from the comfort of your home?
This might seem like a far-off dream, but with a little motivation and perseverance, nothing is impossible! In fact, you're not alone. The US has about 32 million small businesses, and about 81% of them were run by entrepreneurs without any employees.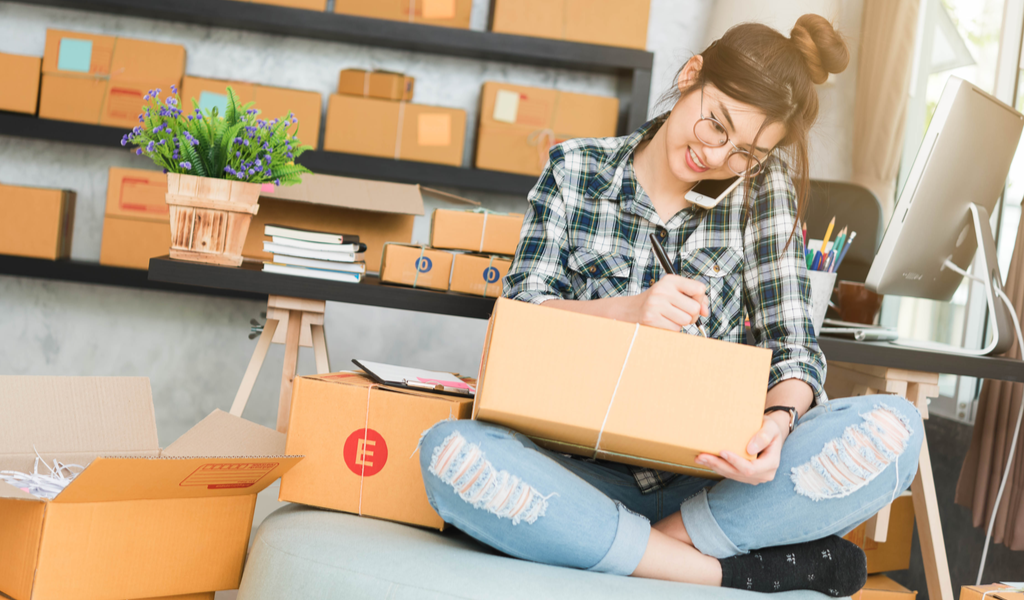 The first step to starting a business is to come up with the right idea. Whether you're planning to quit your job to run your dream business or turn your passion into a side hustle, here are some home-based business ideas that you can easily launch:
Catering Business
If you love to cook and feed people, it might be time to start monetizing that little hobby.
There aren't any major obstacles to starting a catering business. You do not need a culinary degree, and you don't even need to register your business initially (make sure to check your local laws to be sure). You just need a few customers, and a good way to get them is to offer free samples.
You can offer to cook for you're a fundraiser or picnic at your local school or church or set up a stall at a local fair. Make sure to let everyone know that you will be taking orders! You can also find customers through social media or a personal website by posting mouth-watering pictures of your food.
Tailoring Business
If you know your way around a sewing machine, you can start a tailoring business that you can work on in your home and in your free time. You can begin by taking orders for trimmings and alterations from your acquaintances and then take it from there.
If you prefer something a bit more artistic, there are a plethora of ways to use a sewing machine to do just that. You can sell or take orders for customized clothes, beddings, embroidered napkins and such, or even décor – the world is your oyster!
Airbnb Host
Ever dreamed of owning a cozy bed and breakfast or guesthouse? Well, that might take a bit of capital to get started, but you can still become the hostess you always dreamed of becoming by renting out an extra bedroom or the outhouse into an Airbnb accommodation.
The first step to becoming an Airbnb host is to set up the area to look as inviting as possible and take pictures and post them online. Once you start getting guests, make sure to make their stay pleasant so they'll leave you positive reviews! This is a great way to earn some extra income without any extra investment or even much effort.
At-Home Day Care
If you're someone who loves being around kids, you can start a daycare in your very home. If you already have kids of your own, this can be a lucrative way to make some money while doing the same thing you're already doing. However, depending on local laws, you will need to go through a certain process so that your business is deemed safe and legal.
If you don't want to go through all the hoopla of setting up a daycare business, you can still take up at-home babysitting jobs. This way, you can forgo the whole "nanny tax" thing which forces parents to pay nannies who work in their homes as domestic employees. Plus, you can still take on multiple kids at the same time, although there is a limit. Regardless of the route you choose, its' still wise to make sure you know a few basics such as CPR and first aid. A short course in child development won't hurt either!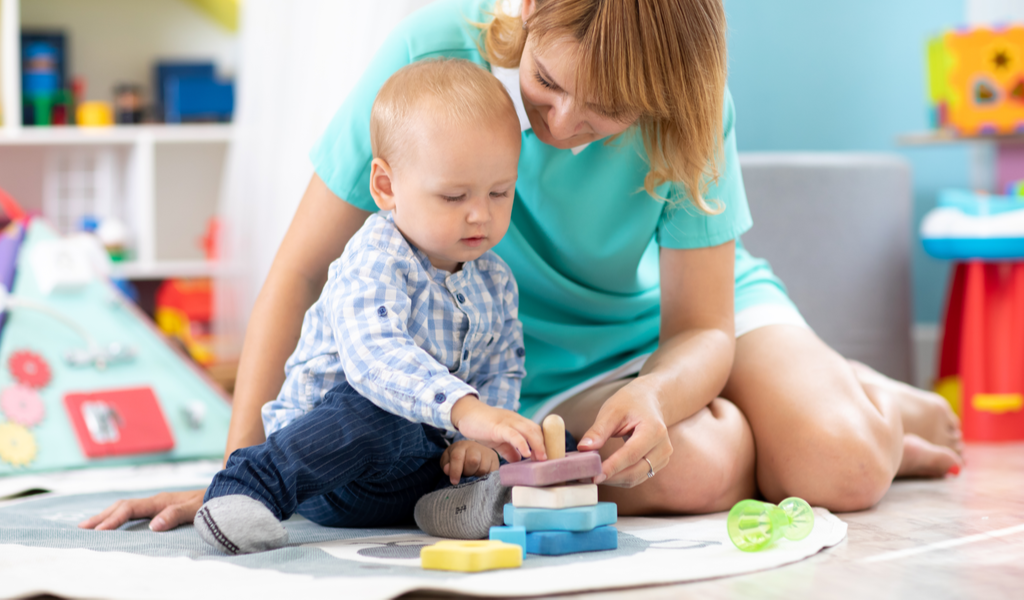 Photography
This one is for the shutterbugs amongst us. If you like capturing special moments of your life, you can start doing the same for others – given that you have a talent for it. Everything you need to know can be learned through online courses and a bit of experience. If you already have a camera, you're set to go! You may also need a few props, which you can buy gradually as you grow your business or even rent out.
Depending on your areas of interest, you can make money from photographing everything from newborn and family shoots to food and product photography. You can also sell your photos online on sites like Shutterstock or iStock. Social media is a great way to find new customers because you can showcase your skills there.
Dropshipping Business
A dropshipping business is pretty easy to get off the ground because you don't actually need much investment to purchase the products themselves. Think of yourself as a marketer for a bunch of different sellers. You can showcase products from a number of third-party businesses on your website, through social media, or even on websites like Amazon and eBay.
Once the customer places an order, you collect the payment and then pass it on to the seller and they will take care of the shipping. Since you are the middleman, you will only need to pay wholesale prices, which will help you earn a nice profit.
Home Baker
If you find that your friends and family are always raving about your bakes, why not take that to the masses and make some money at the same time? A home baker is similar to a caterer but focuses mostly on sweet bakes such as cakes, cookies, pies, pastries, etc.
You can take orders for special events such as birthday parties, weddings, etc. If you are ready to launch a home baking business, chances are that your acquaintances already know how good you are, so bagging an order or referral from one of them is your best bet initially. At the same time, you can also utilize social media to show off your creations!
Online Exercise Coach
We've all become increasingly comfortable with online classes for pretty much anything, but this is a business that has been around since way before the pandemic. If you are a fitness fanatic, you can take that passion to others through the internet and make some money at the same time.
You can get yourself certified by a nationally accredited organization like the American Council on Exercise (ACE) or the National Academy of Sports Medicine (NASM). Or if you're in yoga, you can get trained as a Certified Yoga Teacher (CYT). And while this help boosts your credibility, it's not actually necessary to start your business.
Selling Your Arts and Crafts
If you are someone who is good at crafting, knitting, painting, you name it – then you may be able to make a nice income by selling your creations. There is a great market for handmade items, and you can sell them online from the comfort of your home.
You can sell anything from jewelry and clothes to customized gift boxes or food. Some decent photography skills won't hurt either to show your products in the best light possible. Etsy is a great place to sell handcrafted and customized items, but you can also make use of other online platforms or even take your wares to local fairs and markets if that sounds like something you might like to do.