13 No-Cost Ways to Make Side Money Once You're Retired
Congratulations, you're retired!
You've worked all your life, and now it's time to sit back and relax while enjoying the fruits of your labor! But that's easier said than done for most people who have gotten used to getting up and going to work every single day for the majority of their lives. They can get bored and antsy.
But this is a great time to explore things you didn't have the time for. Better yet, turn that hobby or passion into a side hustle. Not only does this keep you occupied and productive while not being too demanding, but the extra income also won't hurt either!
Here are 13 no-cost ways to make some money on the side after retiring:
1. Rent or Share Your Home
It is now easier than ever to rent or share your home. You can use online services such as Airbnb to list your home and find people to rent. If you own more than one property, you can also find someone to rent it long-term. Or you can rent out a room in your own house temporarily, which can also give you some company if you'd like that!
2. Homemade Food and Baked Goods
If you are a passionate cook or baker and love making food for your loved ones, you may have heard them say you should sell your food more than once. That's not such a bad idea, especially given that many people yearn to find good quality, home-cooked food when they're living alone or away from family!
There are many online services and communities which can be a platform for you to set up your business, or you can visit local shops and farmer's markets to enquire about selling your creations.
3. Surveys and Market Research
Making money at home after you retiring has never been easier with the rise of technology. Companies and marketers have always conducted research, but now it's done with the click of a button. Survey companies set up websites and downloadable apps which offer customer surveys for monetary compensation in exchange – and literally anyone can sign up and start earning!
However, one thing to note is that you should be careful to avoid potential scams. Read through the applications and conditions carefully, and submit any sensitive financial information or other personal details as legitimate survey companies would never ask for those!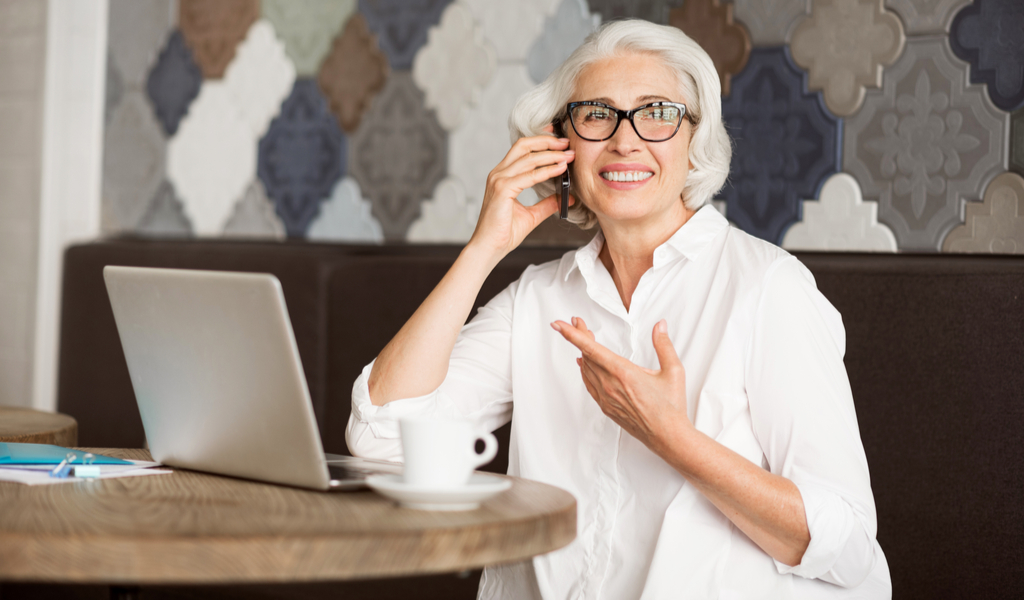 4. Temp Agency / Seasonal Positions
Pay your local temp agency a visit and ask them about jobs that give you a part-time or temporary work schedule. You can get some experience in various jobs and have fun while earning some extra money too! You can also ask them about seasonal positions, such as stores that hire extra help around the holidays to keep up with increased traffic.
5. Babysitting
Old people love kids, and kids love old people. It's a fact and one you can utilize to make some money as well! Let your friends, family, and local community know that you're available for babysitting if they have an appointment or errand to run. Make sure to make it clear that it is a paid job lest people get the wrong idea!
6. Gardening
Gardening is a hobby for most people and a rewarding one at that! But did you know you could also make money through gardening? Check your local town hall for information about local gardening clubs or do an internet search. Gardening clubs and gardening jobs involve maintenance of gardens of friends and family or even your neighborhood. If you have a thriving garden of your own, you can even consider selling some of your produce at local stores or farmer's markets.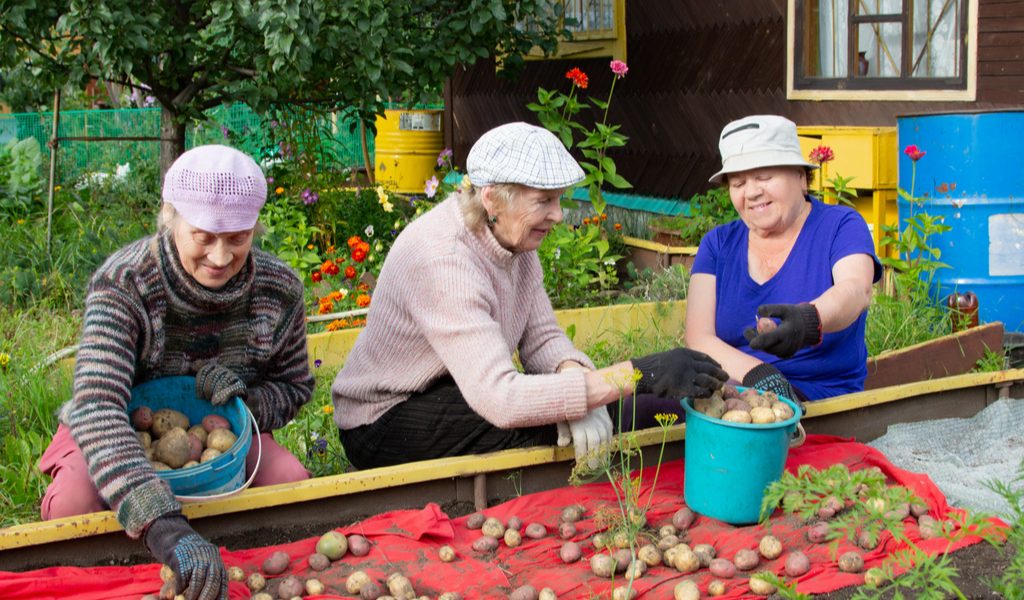 7. Pet Care
If you are an animal lover, you can consider making it your part-time job. This can be anything from dog walking to pet sitting, including bathing, grooming, feeding, playing, etc. List your services in the local classifieds to get clients from your local community.

8. Tour Guide
If you love going out, exploring the city, and meeting new people, you can help others do the same and make some money while you're at it! Check your local tour agencies to see if they have openings for tour guides and consider applying for a part-time position.
9. Housesitting
As a retiree, you're prepared to sit around the house all day and enjoy some peace and quiet. Why not do it at someone else's house and enjoy the perks of a side income at the same time? All you have to do is stay at someone else's house and take care of it while the owners are away. It gives you a change of environment as well!
10. E-Commerce Store
If you love making crafts and other DIY, you can make some money off of your creations by selling them online. Setting up an eCommerce store on platforms like Etsy and Shopify is pretty easy to do and you can be selling your handmade goods in no time!
11. Transcriptionist
If you have experience working with computers and consider yourself to be a good typist, you can contemplate working as a transcriptionist. The job of a transcriptionist to listen to audio and type everything they hear verbatim. Accuracy is very important in this job, and clients pay a lot of money, especially if you have experience working in the field that is related to your client's work, such as, for example, medical transcriptions.
12. Television or Movie Extra
Ever dreamt of being a movie star? It's definitely not too late, because movies and TV shows that are filming in your area are always on the lookout for extras and minor character actors. Even if you aren't able to make it onto the screen, you can have a lot of fun working on the set!
13. Mock Juror
Love watching crime and law shows on TV? You can be a part of something like that in real life as well even if you aren't part of an actual jury. Online sites offer positions as mock jurors, where you will be given audio and video of hypothetical cases to go through, after which you will complete questionnaires and share your experiences – all while getting paid!